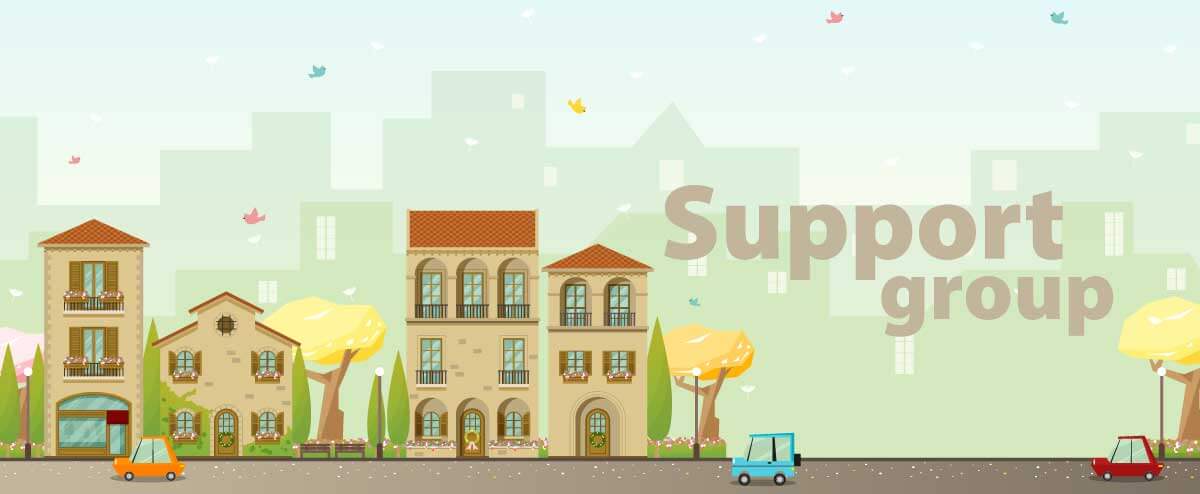 Moving Forward Series
by
Meena Dhanjal Outlaw
When I had my spinal cord injury that left me paralyzed eighteen years ago, I felt as if my whole world had collapsed around me.  Everything and everyone I knew had cleared away with the evening tide.  Life was never the same again.
In my mind, the biggest shift was the area where I lived. It felt as though I was the only one who was in a wheelchair.  Whenever I went out, whether it was to a grocery store or a mall, I just never saw another disabled person.  For years it baffled me, and in those first few years it also saddened me.  I knew first hand how it felt to be alone.
My family lives in a different country, so the only company I had after my divorce was my two beautiful children. However, they were very young, so conversations were never about how I was really feeling as a Mom who was functioning from a wheelchair. I felt frustrated and isolated while constantly navigating the constant waves of emotions that seemed to be up one day and down the very next.
The first year after I became paralyzed I was in shock.  Not just from the complete change of how I functioned from a physical level, but also from dealing with the emotional turmoil my paralysis brought.
I am not the only one that has gone through this process.  I can say that now, because enough time has elapsed since my accident.  After reflecting on the last eighteen years and taking inventory of my process, I can say that the second year was when all of the attention I was giving to therapy to try and walk again began paying off by ultimately making me very strong.  By the third year, I was strong enough to be independent to the point that I no longer needed help taking care of myself day or night.  So the three years I gave to trying to walk again resulted in me being a very self-sufficient individual who was able to function extremely well from a manual chair.  Because I was confident with how I did things, schoolteachers of my children were noticing that confidence and other people living around me, which made them, respect me rather than turn their noses up at me or, even worse, pity me.
As the years following my paralysis continued, I was still pining for something else that just hadn't ever happened for me. Then in 2013 I met a couple of new friends and got involved with a support group we developed in Houston, called Connections Peer Network.  I gave all of myself to help because I knew first hand how important it was to make sure no one felt alone.
Then, after I was diagnosed with Myasthenia Gravis in 2014, I came across a support group assisting people who were living with MG. I instantly had a whole new set of friends who were helping me understand this disease.  We shared so much in common, and the things that stood out the most, aside from the fact that we all had Myasthenia Gravis, was that all of us were Type A personalities, and we were givers of ourselves.  It's important to understand that stress is what triggers this autoimmune disease.
In 2015, a brand new support group was founded in the city where I live.  It was as if Heaven just dropped down on me.  I met five incredible women, all of us completely different in our disabilities. I have to say that was one the most beautiful experiences of my life after my spinal cord injury.  In the years leading up to that time I had gained a wonderful husband, I had given birth to a new child to be included with my other two beautiful children, and now I finally had friends close to home who really got ME.
Since then, a couple of other support groups have popped up locally and I have been doing what I can to promote those too.  Each one is different, however, they both bring the same philosophy:  'you're not alone!'.
Now, when I go out I no longer feel like I am the only one. I may not bump into my wheelchair buddies on an everyday basis, but I know for a fact that there are people other than me who are looking forward to the next time we meet.
Support gives hope, wisdom and, most importantly, a listening ear.  For those who don't feel like talking, sit and hear what others have to say about whatever experience they are living through at that time. Regardless, it is such a powerful feeling to leave a room full of people who understand me without having to explain too much.
Myasthenia Gravis Support Group
Trini Mendenhall Community Center, 1475 Wirt Road, Houston, Texas.
Meets second Saturday of each month from 11am to 12 noon.
Contact meenamghouston@gmail.com,
Facebook: Myasthenia Gravis Support Group Houston.
Patients, caregivers and family members welcome.
Amazingly Abled Support group for Physical Disability.
First Colony Church of Christ,
Sugar Land, Texas 77479
Contact:meenaoutlaw@gmail.com
Only patients allowed. Closed-door support group.
Meets every Wednesday from 5:30 to 6:30Pm.
Hope keepers
Cornerstone Community Bible Church
6701 FM 763, Rosenberg, TX 77469
Biblical support for Chronic Illness
Patients, caregivers and family members welcome.
Contact: Jeff or Lesa Junek at jjunek@sbcglobal.net
Meets every fourth Saturday of each month from 1:30pm to 3:00pm.
Capability Conquerors for ALL disabilities
TIRR Memorial Hermann
Highway 6
Sugar Land, Texas
Meets every third Saturday of each month from 11:00am to 12:30pm.
Contact: meenaoutlaw@gmail.com