There is Something in the Air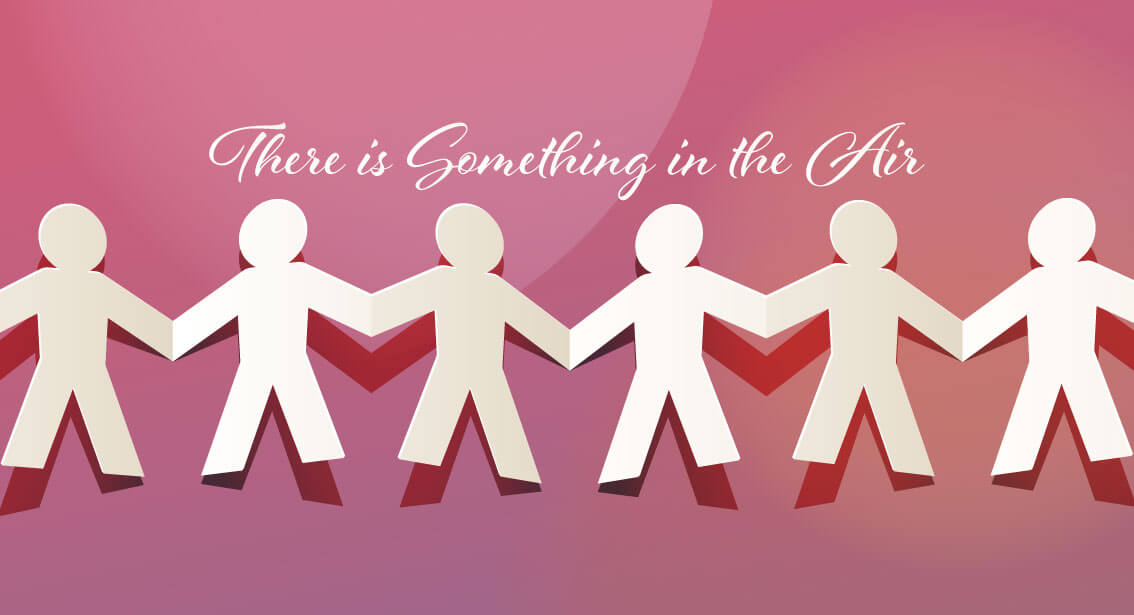 Moving Forward Series
by
Meena Dhanjal Outlaw
In my experience, it is rare that a crisis doesn't break apart friendships and other relationships, but instead pulls everyone involved closer together.  I observed this rarity in awe when I became sick with Myasthenia Gravis in 2014.  That time around the love and support of others was so prevalent compared to the destruction and separation I witnessed when I had a spinal cord injury fourteen years prior.
Other examples of times that I observed this supportive coming together of people during crises include the disasters levied by Hurricane Katrina in 2005 and Hurricane Ike in 2008.  Yet, it was when Hurricane Harvey hit recently that I really felt a tsunami of love in the air from family, friends, and perfect strangers alike.
As a disabled mother I was so afraid when I had to evacuate my home in the early morning hours of August 28, 2017.  I was scared of what would happen to me.  Would I lose my wheelchair?  What place would be accessible for me?  Then, the added worries included the safety and care of my children.  My family and I definitely stepped into survival mode.  The frightening part for me was I am almost too accustomed to stepping into those shoes, but what about my children?  Luckily, I had my husband, David, to share the burden.
As we were frantically packing the most basic of necessities so that we could evacuate as quickly as possible, some good friends became our guardian angels by taking us in without pause and making accommodations for me.  Additionally, my children were treated like they were on vacation.  Only David and I had to worry about what would happen if our house were flooded.
When we were finally able to return home a week later, I immediately started helping as many people as I possibly could.  Relying on my knowledge of research, I was able to help many individuals and families by helping to supply what they needed to get back into their homes; some more damaged than others.  My family and I definitely counted ourselves as the lucky ones in that regard, but the guilt that came with that good fortune was so compelling that I couldn't go to sleep at night before making a phone call to have something delivered to another person in need.
However, the most amazing and extraordinary part of this was that it wasn't just me.  All my neighbors, friends, acquaintances and even perfect strangers with whom I spoke in stores were doing the exact same thing.  The aura in the air was contagious, filled with so much understanding and this undeniable need to share love.  So many had lost, but there were so many who gained friendships for life.
It's been a month now and I can still feel it, although the hustle and bustle of normal life is back again.
My final prayer is that the sweetness and love in the air stays.  As a disabled person living in a world that can be so cruel with words or actions, it is one of the few times I felt completely accepted and understood.