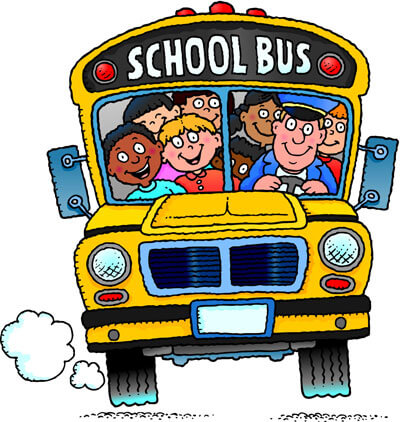 Moving Forward Series
By
Meena Dhanjal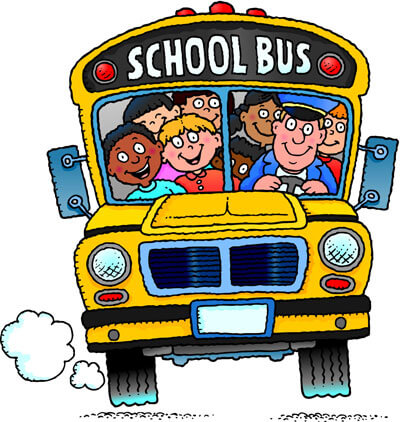 It's 6:00 a.m. and I am waking up my five-year-old son so that I can get him ready for school.  Today is a little different.  Today he takes the school bus!  He is my youngest child, the last of my babies.  As I get him ready, I keep talking to him about how he must ask the teacher or the bus driver if he has any issues.  I even tell him to sit up front, and not in the back of the bus. In addition I tell him to keep away from the rowdy kids.  In the meantime, through my lecture, I am assisting him brush his teeth and wash his face.  We get to the breakfast table and as I sit to watch him eat his bowl of raisin bran I say,
"Are you sure you want to do this?"
He smiles and replies, "Yes."
A flood of worries wash over my mind.  What if he gets off the bus at the wrong street when he comes back home?  What if he falls while trying to carry his backpack that seems bigger than him at times?  What if some older kids try to bully him when the bus driver isn't looking?
It's now 7:15 a.m. and Daddy tells us it's time to walk to the bus stop.  So, the three of us make our way there and we stand at the stop with him.  I am taking photos of him and texting them to my mother.
Several of the other neighborhood kids, and a few of their parents, gather at the stop as well.  The bus arrives.  Daddy walks across the road with our son and introduces himself to the bus driver.  All the other parents smile my way.  The driver pulls the bus around and when it drives past me I take a peek at Jamie as the door closes, and I see him smiling a brightly.
Making my way back to the house, I keep thinking, "When does it get easier?  When do I ever stop worrying about my children?"
Back inside, I make his bed and begin cleaning up the kitchen, but I'm sad.  I feel silly.  I have done this before with my two other children:  my twenty-year-old daughter who is working and living on her own, and my seventeen-year-old son who now drives himself to school in the used car I scrimped and saved to get him.  So, this should be no big deal.  Right?
Yet,it is.  Why?  Because even in the midst of the challenges I face every day as a mom on wheels, my biggest blessing in life is being a mother to my children.
My seventeen-year-old will be graduating from high school next year, and then he'll be off to college.  Once that happens, it really will be Jamie and me during the week.
I knew that when I unexpectedly became pregnant six and a half years ago that it was part of God's plan for me.  Maybe it was so that I still had a little company around.   After all, this is what I have been used to since I had my spinal cord injury seventeen years ago.  Everything I do is based solely around my children.  So, when they leave I am left with the awful realization of "What now?"  So many mothers before me have had to face.
Therefore, I want to hang onto my moments with my youngest.  I want to enjoy the laughter, tears and frustrations that go with parenting even more.
As the sadness lingers, I begin to think about how far we have come as a family.  My two older children are so independent now.  That came from me.  Sometimes, their lives have not been perfect, however, isn't that true of any other kid out there?  It has nothing to do with me being in my wheelchair.  I think that in taking care of Jamie I too am like every parent out there wanting nothing more than to make sure he is safe at all times.
The sadness is filling with inner peace.  It's the type of peace that resonates from knowing that my accomplishments aren't that much different than any other parent, and another reminder that my disability has nothing to do with this.
The older my children get the more I worry.  That alone tells me that I am really no different.  My underlying feelings and emotions are of any parent.  It just so happens that I am in a wheelchair.
Suddenly, I feel proud of reaching another milestone. Moving forward is growth not just for Jamie, but me too.  Nevertheless, as I tackle my next task, I silently wait for the bus to come back to my street to deposit my youngest safely back to me.